Lightbest Mobile UV Disinfection Carts ZXC-D are installed with dual H-shapeUVC lamps. When you need to sterilize by 254nm ultraviolet rays or ozone you can switch on the sterilizerand light the UVC lamps , and after the sterilization you can switchoff the sterilizer, Lamp arm can be pushed into lamp case to save space and protect lamp, and designed with a timer that you can set from 0 to 60/120 minutes for sterilization, and it is widely used for sterilizing hospital, factory's workshop and school etc.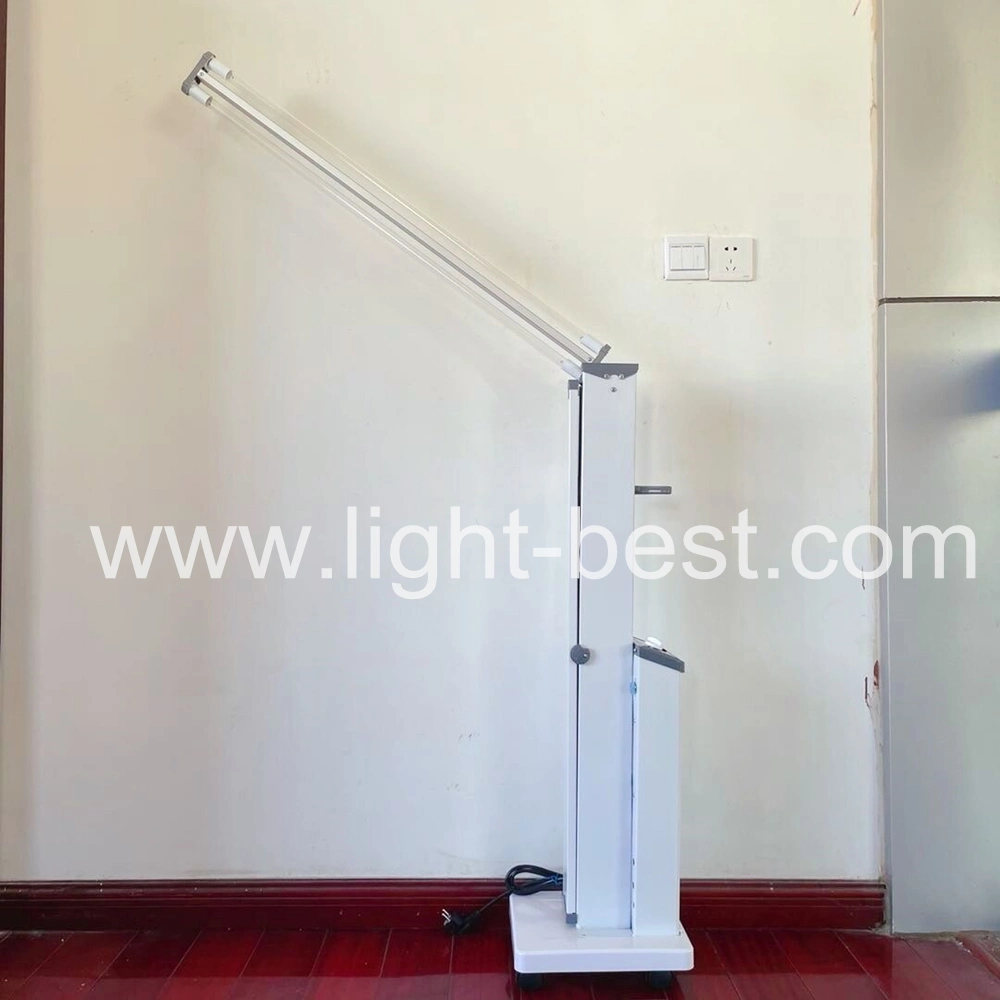 1. High Quality Quartz
Lightbest UV germicidal lamp, the glass tube is manufactured from high quality quartz to ensure its optical transmission for UV light. Technically speaking, the UV transmittance is over 90%.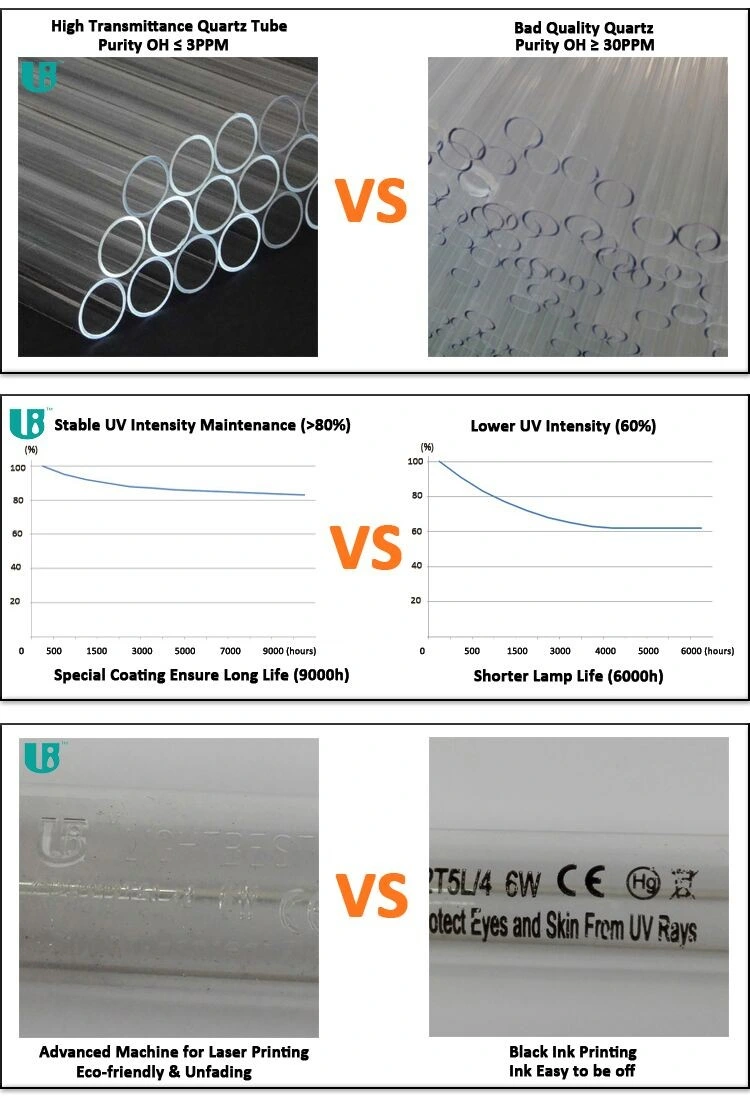 2. Two Sterilization Types
Lightbest UV germicidal lamps are CE and RoHs certificated, they are available in two series, ozone free and ozone generating.
| | | | | | | | |
| --- | --- | --- | --- | --- | --- | --- | --- |
| Model | Lamp Power(W) | Lamp type | Power Supply(V) | UV | Lamp Angle Adjustment | Timer(min) | Packing size |
| ZXC | 2*30W | G30T6L/2P | 220V 50/60HZ | 253.7nm | 0-180° | 60/120 | 105*21.5*33cm 10kg |
| ZXC-D | 2*36W | GPL36W/4P | 220V 50/60HZ | 253.7nm | Lifted(up and down) | 60/120 | 83*30*24cm 8kg |
The ozone free lamp emits 254nm UV light to kill microorganisms directly, ultraviolet photons harm the DNA molecules of living organisms in different ways. In one common damage event, adjacent thymine bases bond with each other, instead of across the "ladder". This "thymine dimer" makes a bulge, and the distorted DNA molecules will not function properly.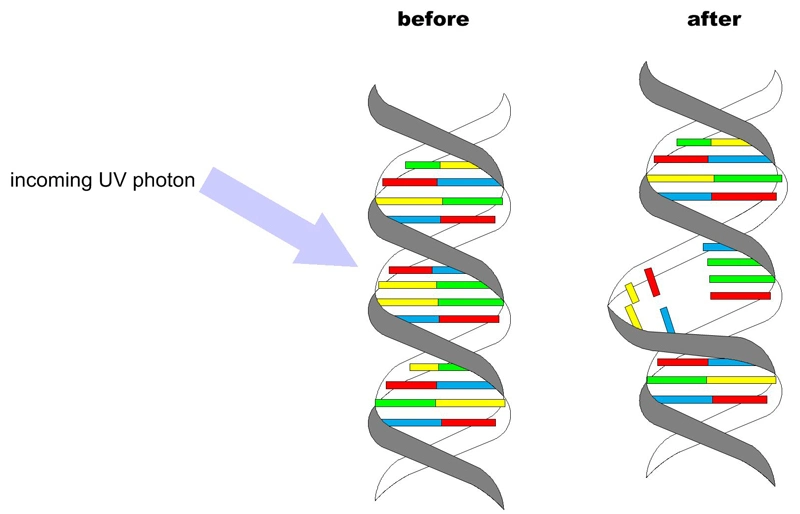 While the ozone generating lamp gives out 185nm UV light to react with oxygen gas in the air or water to form ozone. Ozone is able to destroy cells of microorganism, and it also serves as a kind of strong oxidant to kill biological tissues of microorganism. And based on UV photolysis, our ozone generating UV bactericidal lamps could completely decompose oil, remove fume and other peculiar odor.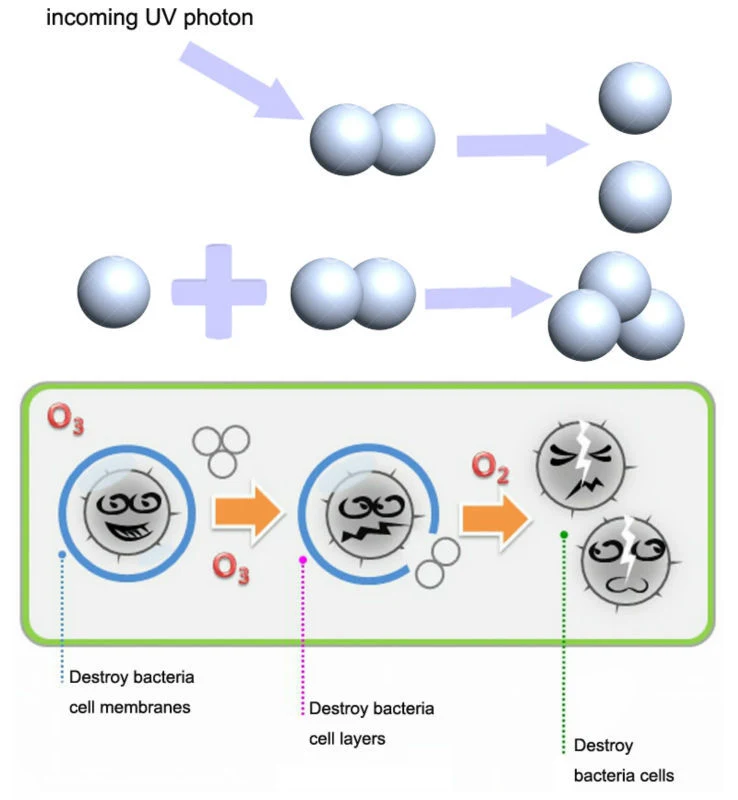 3. Wide application
Lightbest germicidal lamps are commonly seen in various water treatment systems to deal with sewage,waste water, fish tank water, drinking water, ultrapure water, purified water, swimming pool water and so on.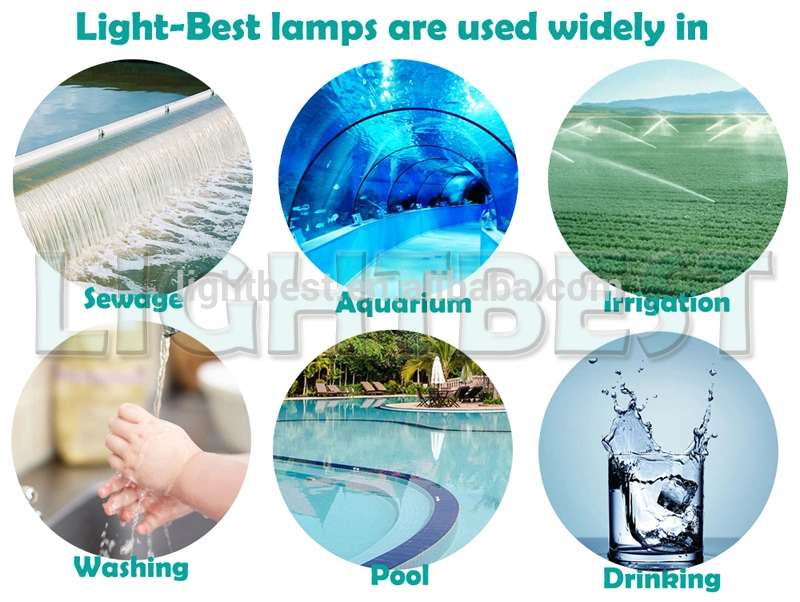 4. Easy Installation and cost-effective
Lightbest germicidal lamps could be made with different pins for different installation conditions: 2P double ended structure is easy to install, 4P single ended ones save a lot of space, and SP double ended lamps, resulted from instant heating and discharging of filaments, can be started instantly
.
Lightbest germicidal lamps have a power range of 4W-80W, and its useful life is as long as 10000 hours, which helps reduce waste and energy use.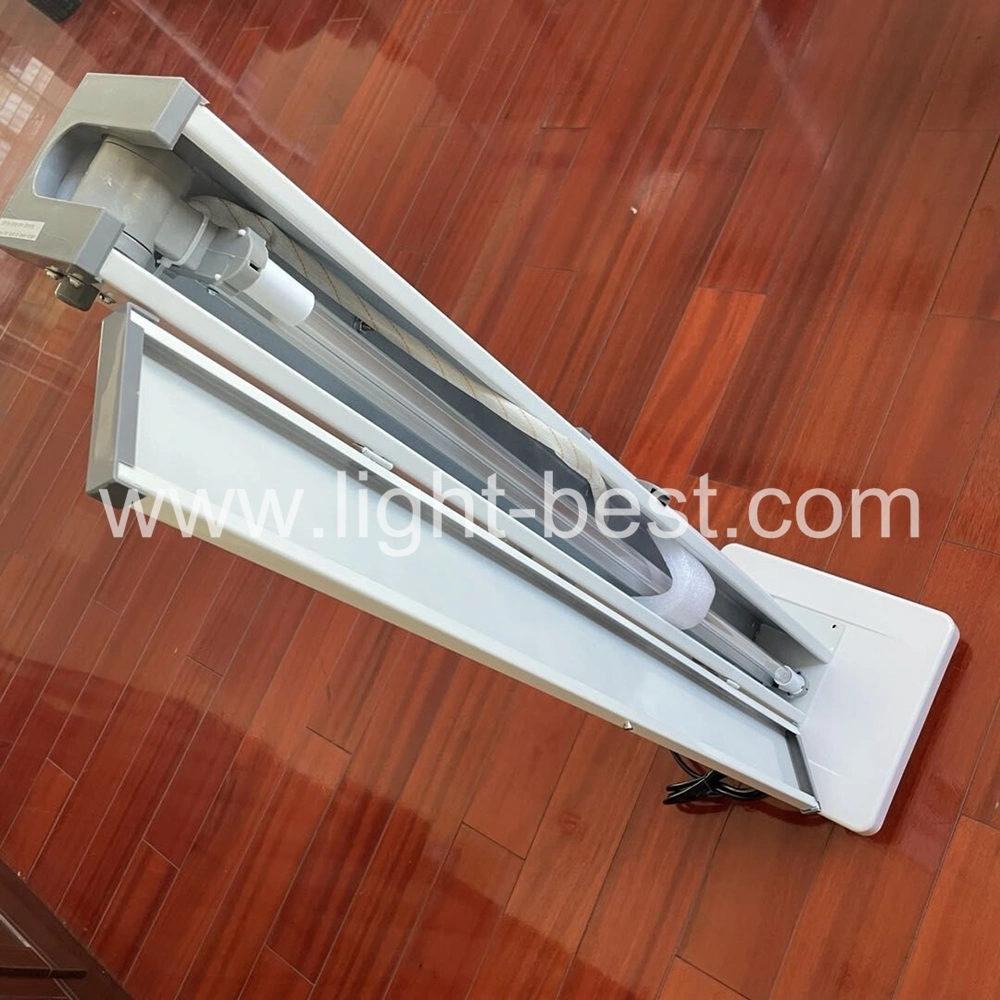 Our Service:
Lightbest provided: OEM service
Buyer Logo /Label
Custom Design Service
Guarantee:
A: Manufacture is to ISO9001:2000 standard.
B: Product is guaranteed for 12 months after lamp purchase.
C: According to the International Standard:
AQL tolerance is within 2% of the total quantity per order.
D: If AQL tolerance exceeds 2%, Lightbest will refund the buyer at 1:1 rate; OR an amount equal to the UQL value will be deducted from the next order.
E: 2% of products are added by Lightbest (at no extra charge) to the ordered quantity for back-up purposes.
WARNING:
UV-C radiation output of these lamps is harmful to unprotected eyes and skin.
Appropriate safety wear must be worn, or installations completely screened.
Company Information:
Lightbest concentrates on water purification treatment and supplies customers with one-stop service and solution on water treatment fields. We specialize in UV germicidal lamps, UV water sterilizers, electronic ballasts, booster pumps, ion exchange resin, FRP tanks, PP filter etc., and adhere on the principle of fighting, upholding, sharing and win-win together. We have been a supplier of water treatment with high-quality products, perfect service, professional operation and reasonable price both in China and the globe.