Community Using Mini Suction Sewage Tricycle/ Mini Sewage Suction Tricycle
SINOHTC Suction sewage tricycle, is widely applied for working conditions such as schools, communities, businesses, urban and rural streets, tourist attractions and so on, because of its good-looking, waterproof, better insulation, corrosion, abrasion, easy-cleaning, consolidation, long service life and other features.
Product Characteristic

:
1.Built-in oil circulation system, with oil and gas separator, to avoid the winter can not use, higher fault shortcomings.
2. Assembly vacuum pump from the separation mechanism to extend the life of the vacuum pump.
3. Single stage rotary vane vacuum pump is adopted to make the liquid absorption and discharge liquid efficient and quick.
4. Anti overflow tank: liquid level control device.
5.,Spray function: with clean pavement role.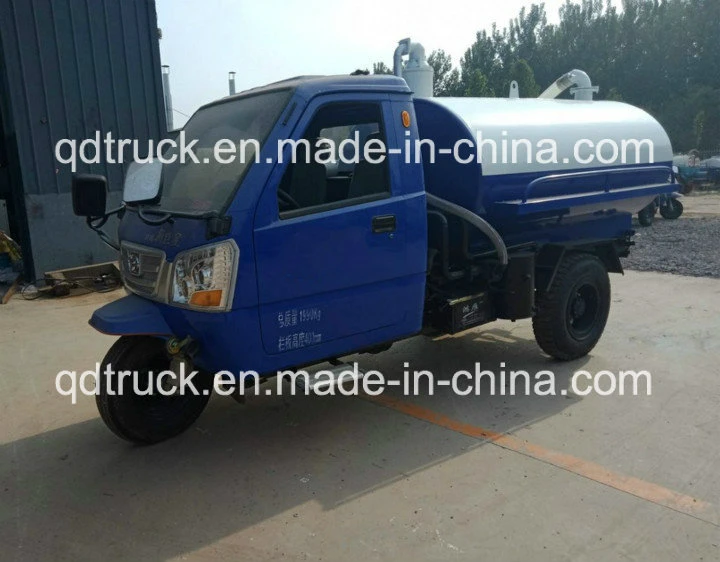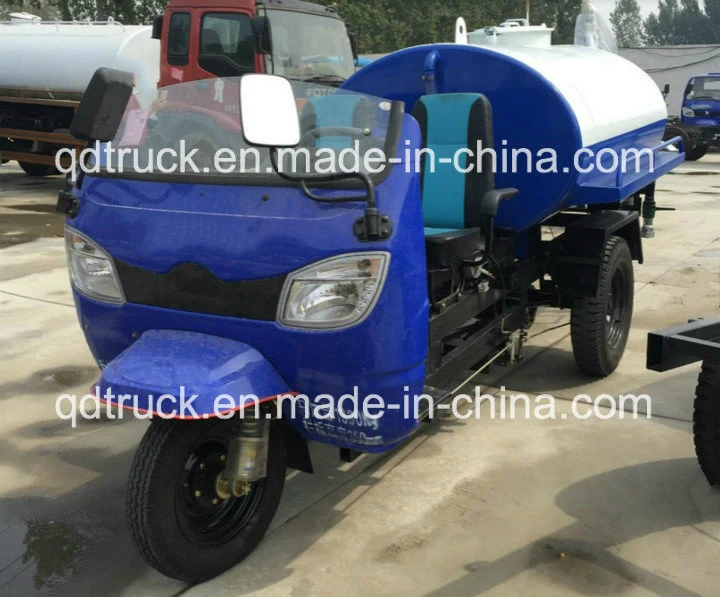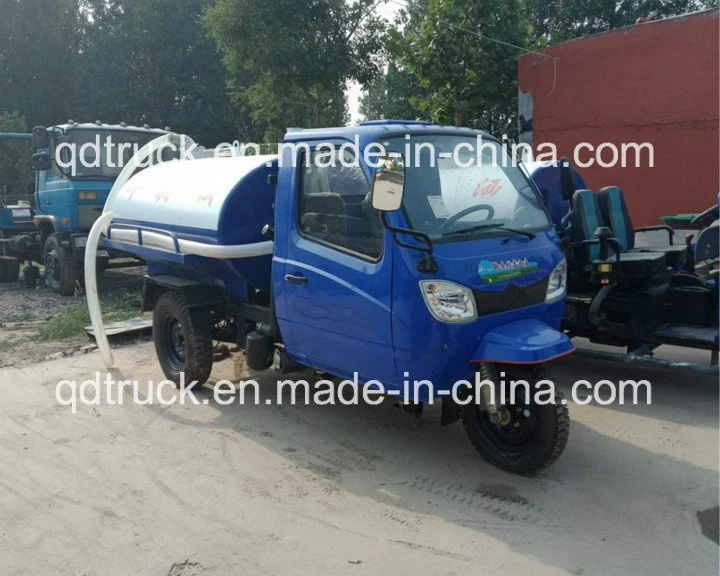 Model
Simple cabin(1.5m3 / 2m3)
Closed cabin (1.5m3/ 2m3)
Engine
ZS1110,ZS1115 (12hp,18hp,22hp,28hp)
ZS1110,ZS1115(12hp,18hp,22hp,28hp)
Overall size (mm)
4200*1480*1950
5120*1600*2190
Volume of tanker
1.5m3 / 2m3
1.5m3 / 2m3
Wheelbase (mm)
2740
3360
Front wheel
4.50-14/ 5.00-14
5.00-14 / 6.50-16
Rear wheel
6.00-16/ 6.50-16
6.50-16/ 7.50-16
Rear axle
Full floating,
four, six or seven
and eight rear axle axles
Full floating,
four, six or seven
and eight rear axle axles
Braking type
Oil brake, vacuum assist
Oil brake, vacuum assist