1. Throttle Control System
Changing the form of previous manipulation and throttle operation individually,Realization of the bilateral handle synchronous and driving throttle acceleration and deceleration automatically, due to the speed change steady,it can easily to carry out the lifting work.

2. End position automatic hook device
Maximum savings in preparation time before and after operation, to ensure that customer's vehicle could be in a driving state in the shortest time, and prevent crane damage accident caused by hoist swing to enhance the safety of driving.

3. Hoisting overwinder device
If a user is negligent or unfamiliar with the operation of lifting hooks,the hoisting overwinder device will stop hook raise in time, to prevent the safety of personal and property caused by fracture of wire rope.

4. Slewing locking device
Slewing locking device can ensure that the lifting arm does not sway because of the centrifugal force during the driving and steering process of the vehicle,to avoid all kinds of accidents caused by swaying.

5. Torque limiter
It can select torque limit overload protection device to prevent users because of negligence or unfamiliar with the lifting operation principle of overload operation, thereby causing the vehicle rollover and crane damage accidents.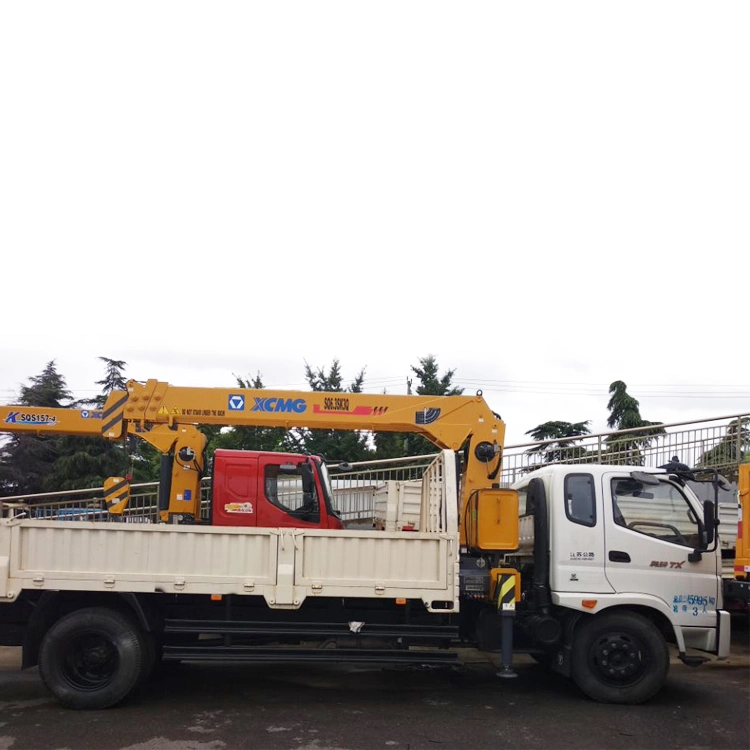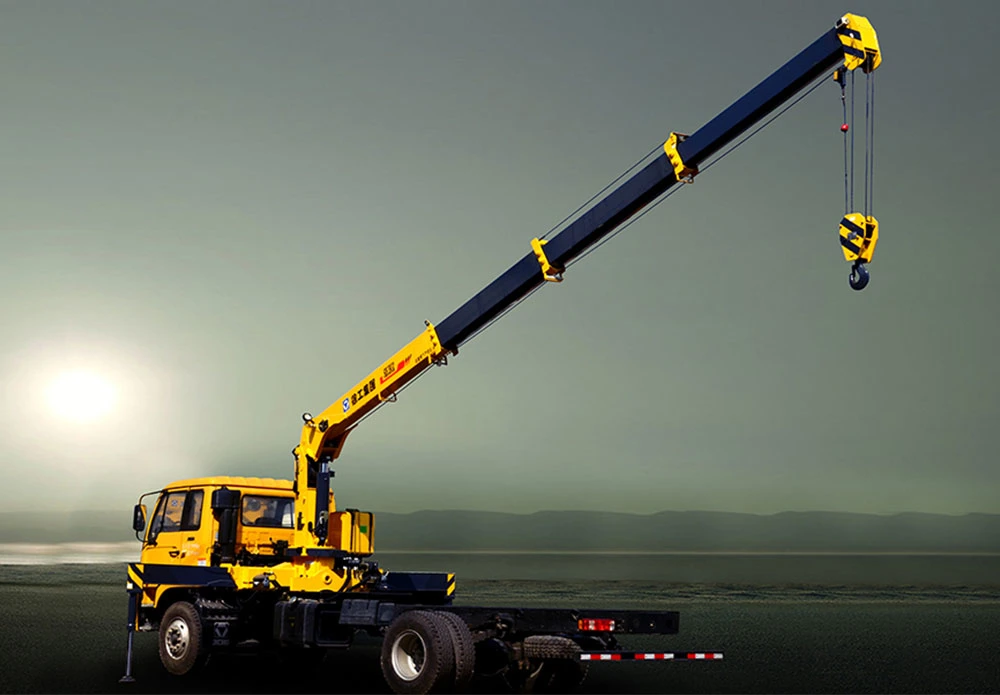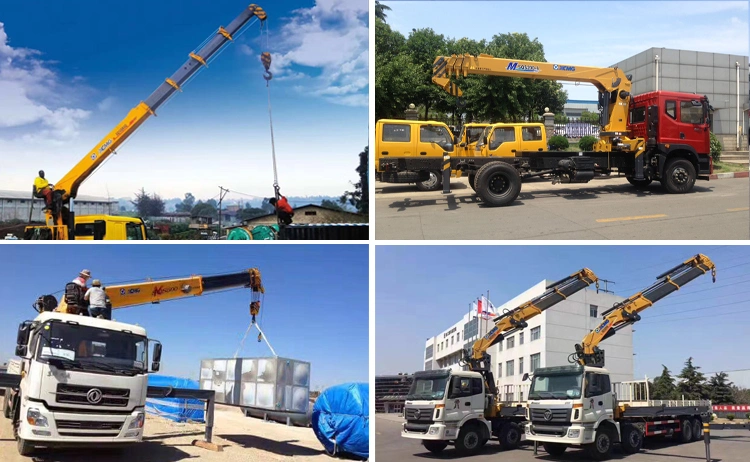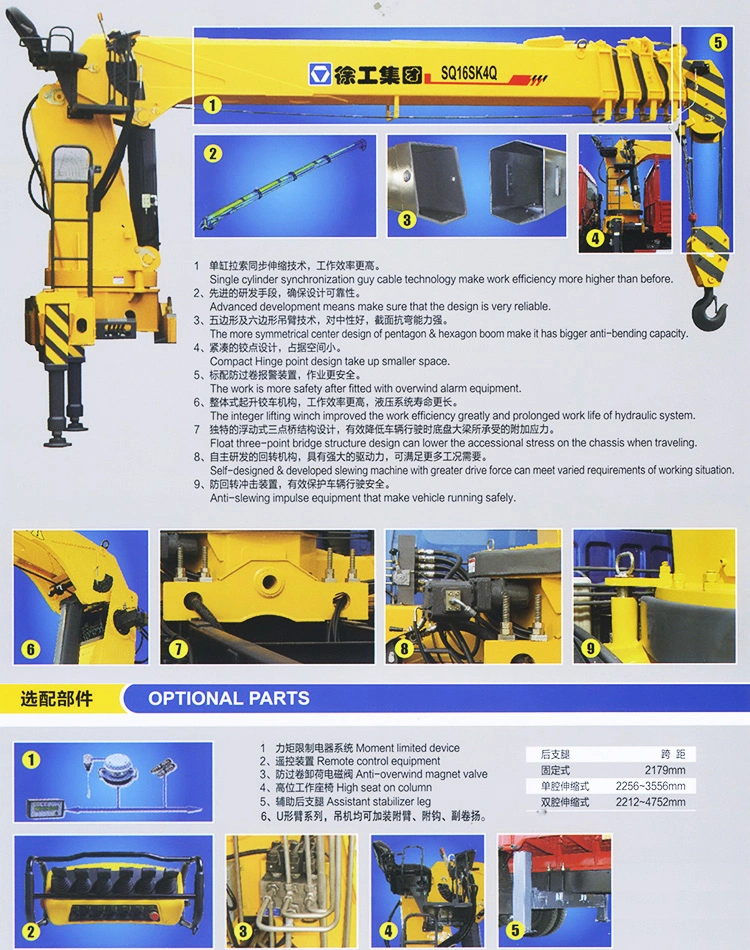 Model

SQ6.3SK2Q

Unit

Max Lifting Capacity

6300

kg

Max Lifting Moment

15.7

T.M

Recommend Power

20

kw

Max Oil Flow of Hydraulic System

40

L/min

Max Pressure of Hydraulic System

20

MPa

Oil Tank Capacity

90

L

Rotation Angle

All Rotation

Crane Weight

2117/2270

kg

Installation Space

900

mm

Choice of Chassis

CA1163P7K2L3E ; CA1176PK2L9T3A95 ; CA1170PK2L7T3EA80; CA1140PK2L3EA80; DFL1140B; EQ1126KJ1; HFC1202KR1K3; EQ1141NBJ2; EQ5161GFJ7; BJ1317VNPJJ-S5; EQ5201GFJ6; LZ1160LCMT; DF

SQ6.3SK2Q Lifting capability diagram

Working radius (m)

2.5

3.82

6.17

8.5

Lifting capacity (kg)

6300

2900

1600

1200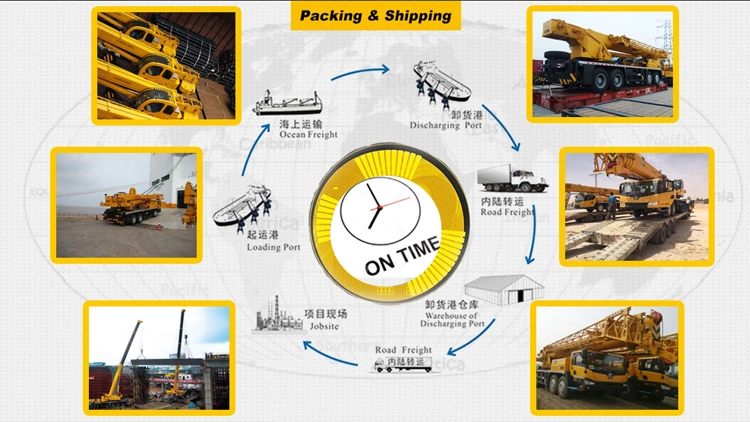 We supervise the process from the factory to the port designated by the customer to ensure that the customer's products arrive at the destination accurately and safely.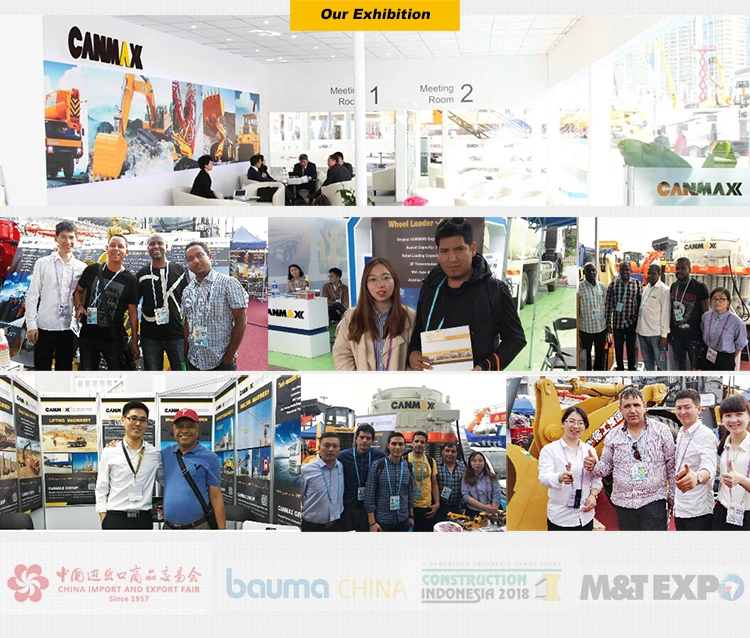 Every year, we regularly attend the Canton Fair, the Philippines, Indonesia, Russia and other construction machinery and building machinery exhibitions.We have received more than 1000 clients and training engineers from more than 100 countries around the world.

We have already exported our products to more than 80 countries and regions, including: Africa, the Middle East, South America, Central Asia, Russia, Mexico, Australia, New Zealand, Holland, British, Mongolia and so on.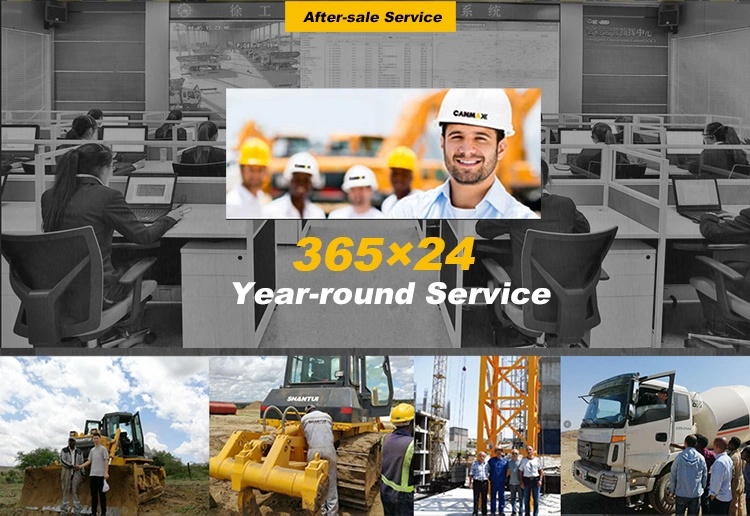 we are famous building machinery manufacturer, professional construction machinery exporter and one stop solution supplier in China, our team have more than 15 years experience in this field already.
(1)Warranty:Every product issued shall enjoy a one-year/2000 working hour warranty period, during which we will repair or replace the defective parts free of charge if material or process defects occur and spare parts are in normal working condition.
(2)Spare parts:CANMAX is dedicated to provide our clients with genuine spare parts with the highest quality,exact fitness and appropriate function.with our global distributor network,you are guaranteed with fast deliveries and services, wherever you are,please submit your spare parts request to us,and list products name ,description of required parts.we guarantee that your request will be handled quickly and appropriately.
(3)Installation & Maintenance:CANMAX is able to provide with the overall installation of complicated machinery,allowing you to start the normal operation of construction machinery solutions.After installation,we will make inspection of the whole machine,operate equipment,and provide you with testing data reports of installation and operation.
(4)Training:CANMAX offer perfect facilities and comfortable environment and can provide training services to different users. The training sessions include product training, operation training, maintenance know-how, technical know-how training, standards, laws and regulations training and other training, all of which are tailored to fulfill your individual needs. Training programs can be conducted in our factory field, or at the client's site.
(5)Technical Advice: CANMAX can also help customers to coordinate with trained service personnel and provide you with detailed and extensive knowledge. Through our technical advice, your machine life can be significantly extended and sustained high capacity.

Which countries do you export to?
Asia: India, Philippines, Thailand, Burma, Vietnam, Bangladesh, Kazakhstan, Turkmenistan, etc. Middle East: Saudi Arabia, UAE, Jordan, Oman, Syria, Pakistan, Qatar, etc. Europe: Russia, Ukraine, Belarus, Bulgaria, etc. Africa: South Africa, Kenya, Congo, Ethiopia, Nigeria, Ghana, Algeria, Senegal, Tunisia, etc. South America: Brazil, Peru, Chile, Cuba, Venezuela, Mexico, etc. Oceania: Papua New Guinea, Australia, etc.

What is the proportion of your products exported?
75% of our products are exported to all over the world.
What is the payment term?
Payment term is negotiable and there will be favorable payment terms for long-term customers. TT, L/C, D/P, depending on the cooperation time, country and contract value.

What kind of logistic service do you supply?
A. Transportation: railway transportation, international through transport, including (international railway through transportation, Sea-rail intermodal through transportation, sea-land multimodal transportation. Means of transport : Container, LCL, FRC, ro-ro, bulk cargo, train carriage, truck, air plane.
B. Term: FOB,CIF, DAP, to door service, etc.

What spare parts can you supply?
All kinds of spare parts of SHANTUI, ZOOMLION, SINOTRUCK, SHACMAN, LIUGONG, SAN Y, SDL G, LONKING, XGMA, CUMMIN S ENGINE, ZF GEAR BOX, etc.