Automatic Palletizer,automatic palletizer machine
I. Brief introduction:
The automatic palletizer can put the cartons filled with container on the tray (moodiness) in a fixed order and stack them automatically. The multilayer of palletizing enables the fork moves them into storehouse. This equipment adopts PLC touch screen and intelligent managing which is not only simple and easy to master, but also reducing the labor.
II. Character:
1. Touch screen shows the working capacity, reason and place of trouble has a high automatic degree. You can control the order of carton, stack layer, board supplying and output by putting them into the program with the help of PLC.
2. Only need to control the touch screen to adjust the type of palletizing; Stable and high effect palletizing may reduce labor a lot;
3. Cartons supplying system is controlled by brake motor which can make the carton be conveyed according to the fixed order;
4. The board warehouse allow 12-15 empty boards and realize supplying the boards automatically;
5. Lower noise which is suit for China International Standard Noise (<75db);
6. Finish several kinds of palletizing without changing any parts;
7. Motor and reducer are both from NORD in Germany.
Power

9KW

Power supply

AC/three phase/380V/9KW/50HZ

Compressed air consumption

500NL/MIN

(

Air using

:

5-6kg/cm2

)

Overall Dimension

(L)7,300mm×(W)4,100mm×(H)3,300mm

Weight

6500kg

Speed

25 carton/min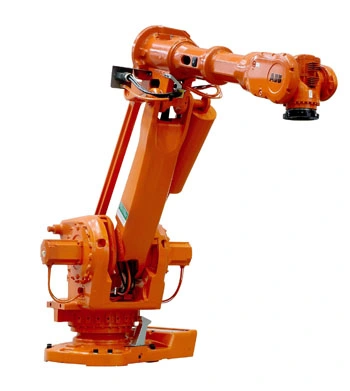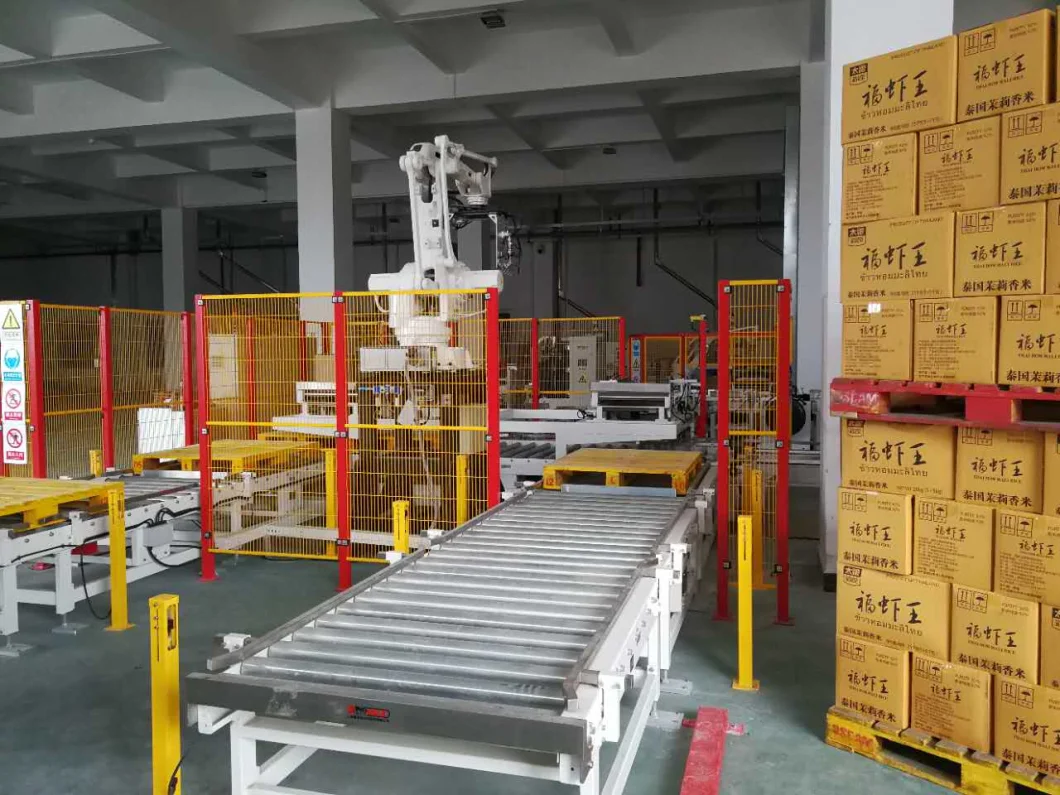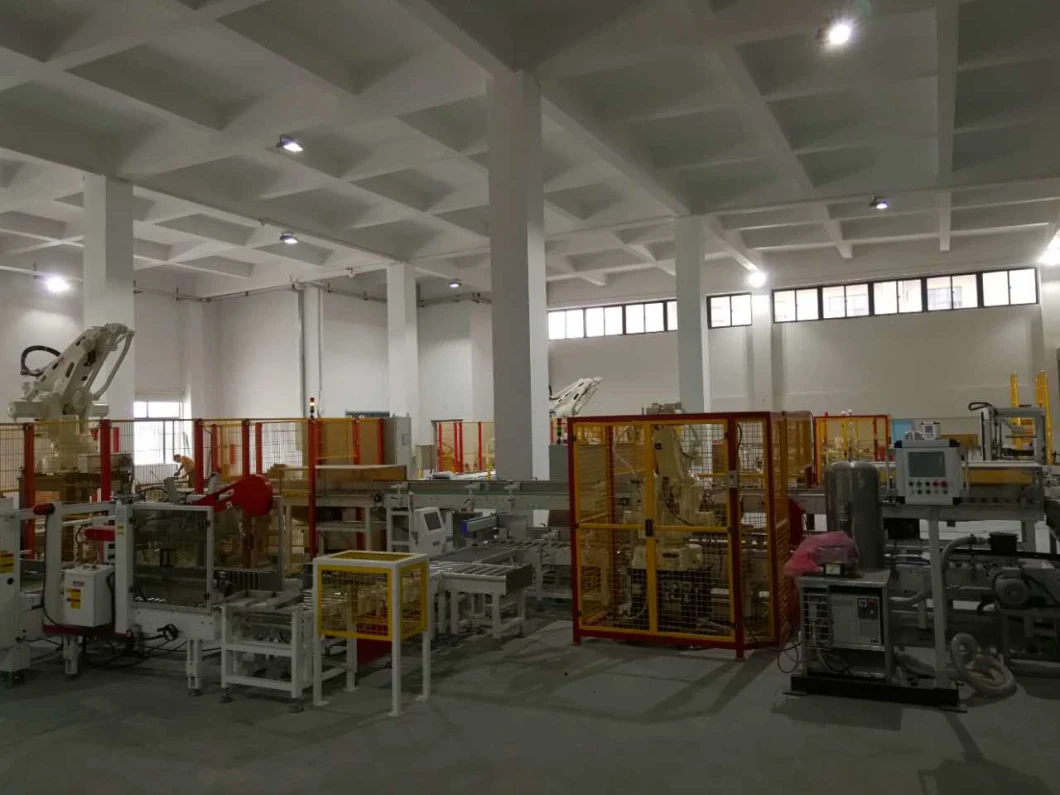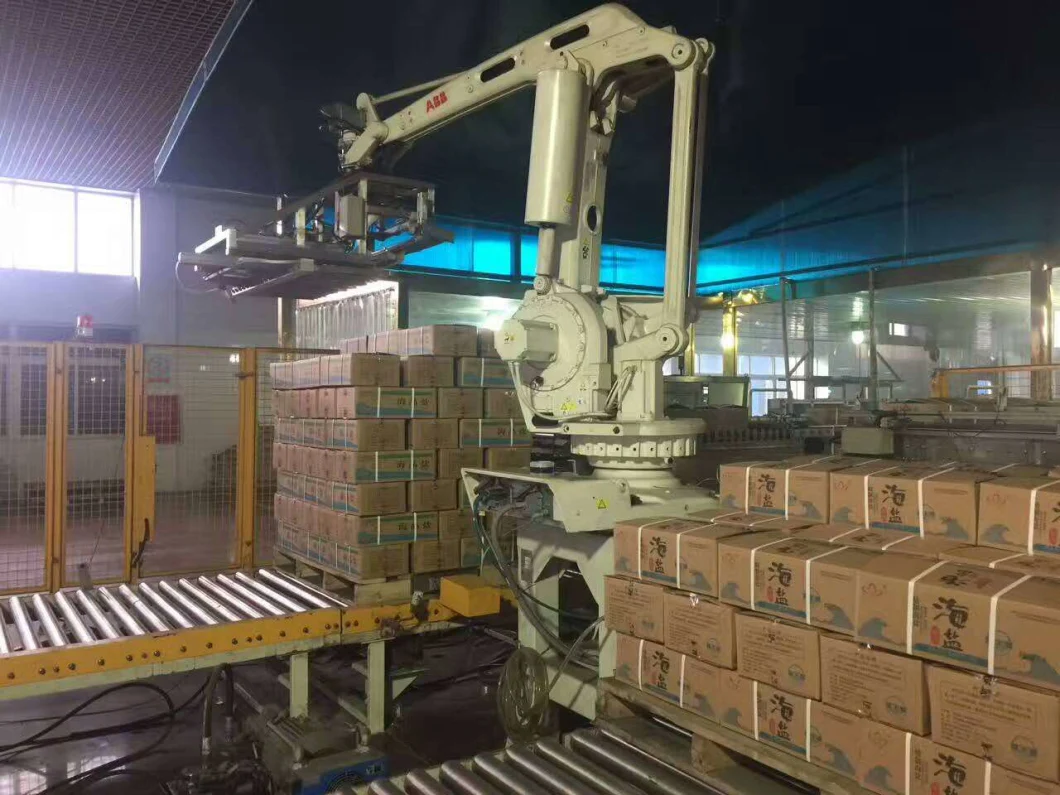 Automatic Robot Palletizer, Automatic Stacker, Robot Stacker(XFC-MD)